One thing that I've learned from parenting books and classes (and experience) over the 14 years of being a parent, is you can't expect your child to want to connect with you, spend time with you, or obey you if you don't pursue a relationship with them first. If you desire to have a closer, or happier relationship with your child or children, this is for you!
"Relationship before rules" is a common parenting mantra you may have heard. This is not saying rules are not important. But it's saying it will be much easier for your child to obey and be amiable if you are filling their love tank on a regular basis.
There's another quote that goes, "Kids spell love, T-I-M-E."
It's easy in our culture to get busy and neglect quality time with our children or as the whole family. From jobs, second jobs, side hustles, sports, church activities, volunteer commitments, time to just "BE" with them comes way too few and far between.  Here's an idea to help you and your family have fun together and create connection!
It's not an earth-shaking idea. Are you ready for it??  Here it is….
Schedule it! Boom. There you have it! Yes, it's that simple. Humans love routine. Especially children, but I don't think we ever out-grow it. Some of us adults may be more spontaneous than others, but I would venture to say MOST of us like routine because it's familiar, comfortable, and safe. We know what to expect. Take the time to schedule and DO the things most important to you!
I've found in my own life that when we schedule things, and just do it often enough to make it a habit or routine, it actually happens!  For our family, we have a small amount of family fun time after dinner on nights when we're all home and then usually some longer activity on the weekends.  For your family it may be every Friday night or every Monday night, or whatever works for your family's schedule, as long as it's regular and consistent. Print out a free calendar from vertex42.com, cross off days that are super busy and you know you won't have time, and then fill in other open days with your planned activity ideas!
As for activities, here are some of our favorite family fun time activities:
If you only have a little bit of time-
Make Music
Do a science experiment
Play a video game together
Service. (Write cards to nursing home residents, or rake an elderly neighbor's yard)
Nerf Gun War
Paint Kindness Rocks
Read a book together
Make Origami
If you have a longer amount of time-
Play a board game. Monopoly is still a favorite here! And recently we've really been enjoying Telestrations!
Make Music-sing karaoke, or play guitar, piano, violin, or whatever your family does.
Go for a Walk
Bake Something
Make a holiday craft
Paint or Draw
Movie Night
Hide & Seek
Ride Bikes
Go to a Park
Watch Home Videos (it's so fun reminding the kids of those memories and enjoying those moments over again!)
Legos
Go Serve Somewhere. In our area, Stronger to Serve regularly plans service opportunities for families. Ask around for opportunities in your area!
I'm sure we could make a list a mile long. Comment below with some of your favorite family fun activities! But remember, you've got to schedule it and DO IT!  Make it a routine and before long your family will look forward to it and start throwing out ideas of their own. Before long your family will be laughing, talking, connecting, and making memories!
Until next time, be blessed!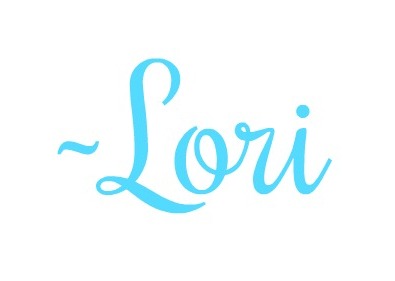 P.S. This article and blog may contain affiliate links, which just means that when you click on and purchase through one of those links, you're helping support our family and my ability to stay at home with my children and write. Thank you so much for stopping by!