Last time in this post, I talked about putting your heart into your relationships around you, specifically your friendships. How we are stewards of the relationships around us. So, some of you may have been asking, "Ok, so what does that look like?" Well, here are 10 ways to be more intentional in your friendships, ways to build up those established relationships and deepen those budding friendships.
1.Call Weekly. Not just a message on Facebook. Not just a text. Something I have learned in the direct sales industry is that people connect better with "high touch" communication.  Face-to-face and voice calling are much more personal than a text or message.  And definitely more personal than a broad-across-the-board Facebook or Instagram post.  Next time you're thinking about posting some big news on social media…pause…and call your closest friends and tell them first! Then tell the rest of the world on social media! Wouldn't that make you feel special if the shoe was on the other foot?  I hear you with the excuses though.  Trust me, I know them all, all too well!  I hear you saying, "I can't remember to do that, I can barely remember what day it is." Well, set an alarm on your phone. Or an appointment in Cozi. There, that's taken care of.  "What am I supposed to talk about? I don't know her that well." Well…you might laugh but before you call her if you don't have any ideas, go to her social media pages and see what she's been up to.  Kids have been sick? Call to see how they are and if they need anything.  Did she take a trip recently? Call to see how that was. You want to hear all about it! If she's not on social media or hasn't posted in months, then think back over what she does or the things you do know about her. Are her children older than yours? Call to ask advice about a parenting issue you're having?  Is she married? Call to see what she would do in a marital situation?  I had an amazing friend for a season who was awesome at this.  Even though she was slightly older than me and her children were a little older than mine, she would call to "pick my brain" about something.  And we would wind up talking for hours!  I often wondered why she wanted to "pick my brain" when she probably had more experience and advice than I had. But I honestly think she just was finding an excuse to call.  My dad once mentioned to me that he thought my grandmother did that with him too.  She would call to have him come over and look at something or check something out.  He would come over and it would be working perfectly fine.  Haha!  Maybe she was just a worry-wart. Maybe she just wanted time with him.  Be creative and think of a reason to call. And call at least once a week or two.   
2. Remember her Birthday. For Pete's sake, remember her birthday.  With Facebook reminders, this shouldn't really be an issue.  I know though sometimes we're not on Facebook every day or they aren't on Facebook.  If you're wanting to build a relationship with her, put it on your calendar or set a reminder in your phone or Cozi. And call them on their birthday.  At a minimum, if there's extenuating circumstances like they work odd hours, or they are out of the country or something like that…at least send a text.  A card and/or a treat from Send Out Cards would be very thoughtful too.  But if they truly are special to you, don't just post on their Facebook wall. Pick up the phone and call them.  If time allows and you guys have built that kind of relationship, take her out for lunch!  Again, wouldn't that make you feel loved?  
3. Know her Love Language. We often talk about the 5 Love Languages only in regards to marriage or parenting. But guess what….even if they're not your spouse, their love language is still their love language! I'm a quality timer!  Want to show me you care about me? Invite me to do something with you, call me, include me in things, spend time with me!  Some people, like my hubby are more about physical affection and words of affirmation.  If she's a hugger, chances are her love language might be physical.  When you greet her, give her a hug. When you're talking, tap her arm or shoulder. If it's words of affirmation, be sure to praise her and speak encouragement over her.  If it's acts of service, don't ask how you can help. She won't want to bother you. Just step in and help. Come over and just hang out. Ask if you can help fold the laundry while you talk or wash the dishes, or help with whatever project she's in the middle of.  If she's sick, swing by and bring her food and take her kids for a little while. If she's going to an interview, go over to help her pick out an outfit and style her hair. If gift-giving is her love language, then get her a little something on important days—mother's day, Christmas, the anniversary of her parent's passing, her marriage anniversary. Doesn't have to be big or expensive.  It's the thought that counts! (Be sure to check out my store for some unique, personal gift ideas.)  
4. Volunteer to help with her children. Even if acts of service isn't her strongest love language, I think every mom would appreciate help with her children.  Whether that be taking them for a play date with your kids, or holding the baby because she's held the baby for like 10,000 hours already and her neck hurts. Or if she mentions she doesn't know how on earth she's going to be in two places at once because Sally Sue is playing soccer and Johnny is in football and they're across town.  If you're available to take one, take one! Or sometimes it's just nice to have another set of eyes.  We've all been there….we're at the park and it's your child that can't seem to rein in their energy and is picking up everything he shouldn't be touching and fussing over who knows what this time. We, as the mom start to get exasperated and are just about ready to leave.  If you've ever had a friend step in at that moment and go talk to your child about their behavior, you know how refreshing that can be.  First of all, they see you. They get it.  And they cared enough to fill in for you this one time and be the village.  Obviously this would have to be in an established relationship.  Most of us would probably be a little defensive if someone we didn't know very well did this.  But if you're doing the above mentioned things, chances are you have the kind of relationship where this is ok and even welcomed.  If by chance your friends are past the young child parenting stage or don't have children, there's a possibility they may need help with their aging parents.  Same deal.  Offer to help with whatever is going on in their lives.  
5. Invite her over for a Playdate, Craft Night, Out for Lunch, Coffee, Dinner, etc. This may seem obvious to some, but to some others maybe not.  But come on…if you like this person as a friend and want to spend time with her…Invite her to do something!  I'm so guilty of getting wrapped up in what is going on in my life that I don't make time for this as much as I'd like. Doing activities together like these gives you time to chat and get to know what's going on in each other's lives.  What's your favorite thing to do with a friend? Notice I said "her" and "a friend"? Not plural.  Not that there's anything wrong with having multiple friends together at once.  If you have a group of friends that feel comfortable together that's great.  But one-on-one is so much more intimate.  Chances are your friends will open up and share what's on their minds and vice versa, much more easily when it's just the two of you. Even if you have group gatherings pretty regularly, try to get together with your closest friends one-on-one too.  
6. Be Real and Vulnerable. First of all, be yourself. Be confident in who God made you to be. When we try to be people-pleasers and change to be like everyone else around us, it's hard on you but its also hard for other people to get to know the real you. You can't expect to build trust in a friendship or any relationship without opening up a little. How would you like to talk to a brick wall or a tree?  Not very appealing, huh? When you're just meeting someone, obviously some discretion is needed.  But if you've gotten to know this friend a little and you've invited them over for coffee or a playdate, then open up and share about yourself and your story.  You never know how God is going to use your situations to minister to someone else.  It just may be that either you have advice for them, or they have advice for you.  
7. Ask her for Advice or her Opinion. This goes with what I've already said, asking for advice is a great way to show that you trust and value her. It's a great excuse to give her a call, and you never know how that advice might help you or someone else you know.  Ask her opinion, on anything. What do you think of this outfit? Which hair cut do you think would look better? Which paint color for the kitchen cabinets? Light-hearted matters and more serious matters. Oh to have a sister-friend that you can call when you're struggling in your marriage and they can stand firm and "hold your arms up" like Joshua did with Moses, and remind you why you and your husband are perfect for each other and how you're committed to each other and to God, and how God doesn't make mistakes and how He will get you through this.  
8. Do Life Together. Exercise together. Shop together. Cook up freezer meals together. Get together Saturday afternoon and work on crafts together. So much more fun with a friend and two brains! Ha! Go to the Movies together. Go volunteer and serve together. Just like with our families, doing "stuff" together builds a bond and makes memories and gives you things to talk about. Plus it's fun. It doesn't have to be the same friend doing all of these things. Sometime you might call one friend to exercise, another to go shopping. You'll get to know their interests and be able to tell which ones would like to do which activities with you!
Two are better than one; because they have a good reward for their labour. For if they fall, the one will lift up his fellow: but woe to him that is alone when he falleth; for he hath not another to help him up. Ecclesiates 4:9-10
"Many hands make light work."—John Heywood
9. Forgive each other. As Christians this seems obvious, but as I've grown older I realize sometimes this is still just as hard as the time you didn't want to forgive your best friend for sitting in your seat at the lunch table. Sometimes harder. God was really preaching to me this past week about forgiveness. It was everywhere: all my devos, Bible studies, everywhere! If your friend has hurt you, forgive them. Because we need forgiveness too. Matthew 18:21-35. Try to give them the benefit of the doubt. If you cannot overlook the matter, take it to them privately. And then forgive. There may be a time when the person doesn't think they've done anything wrong. I've been there. We can't make them acknowledge their wrong-doing. Forgive anyway. Unforgiveness gives way to bitterness, and bitterness gives Satan a foothold. Forgive and move on. If this is something you are going through right now, know that God will use this situation. He has a good plan for you and is leading you to where you need to be. I highly recommend these books if this is something you struggle with:
Be kind and compassionate to one another, forgiving each other, just as in Christ God forgave you. Ephesians 4:32
When you were dead in your sins and in the uncircumcision of your flesh, God made youd alive with Christ. He forgave us all our sins, having canceled the charge of our legal indebtedness, which stood against us and condemned us; he has taken it away, nailing it to the cross. Colossians 2:13-14
Conversely, if you're the one that's in the wrong don't be too proud to ask for forgiveness in person or over the phone, not by text or social media!
10. Pray for Her and with Her. It's very easy to say you'll pray for someone. And we certainly should do it as often as we can. But to take the time to actually pray with your friend right then means so much more. Jesus said "Again, truly I tell you that if two of you on earth agree about anything they ask for, it will be done for them by my Father in heaven. For where two or three gather in my name, there am I with them." (Matthew 18:19-20)  I have one particular friend who is very gifted in this area. I've heard her many times just stop and pray with the person she was talking to right there. I once tried to pick her brain to see how she became comfortable doing that, and she basically said she just does!  But isn't that how it is with most things? You just do it and the more you do it, the more comfortable you are doing it. If you're not comfortable praying out loud in front of others (me! Something I'm working on!) start by praying out loud in your home, by yourself, and with your family. Do it as often as possible. In my daily devotional, Promises for your everyday life, Joyce Meyer says (day 244) "There's something powerful that happens when we speak His Word out loud….It's great to read the Word and receive it in your heart, but when you confess it out loud, you actively interact with what God says and release its power into your life." It's the same with praying out loud. Yes, God hears us either way, but I think something changes in us when we pray out loud.  We have to really believe it to say it out loud. If you're just not sure what to pray, I highly recommend Beth Moore's Praying God's Word. She will get you started!
Also check out this book by Joyce Meyer The Secret Power of Speaking God's word.
I hope these give you some inspiration to be more intentional in your relationships, specifically your friendships.  I am by no means perfect at doing all of these. But I'm on a journey to improve my relationships and I hope you'll join me! This generation is hurting for community. And it starts with us. If people are to find community, it will be when we as individuals step out and build that community with the people around us. What's one thing you're taking away to implement this week? Love it all?  Get my Intentional Guide to Friendships when you join our caring community! Print it out and stick it by your planner or somewhere you'll see it on a daily basis! Subscribe below!
Have a Blessed Week,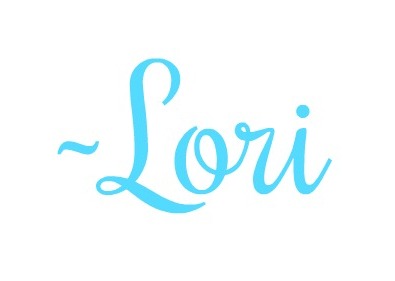 P.S. This article and blog may contain affiliate links, which just means that when you click on and purchase through one of those links, you're helping support our family and my ability to stay at home with my children and write. Thank you so much for stopping by!