Halloween is right around the corner, and my children each had a specific costume they wanted to wear to Trunk or Treat.  All together they were going to cost around $100 on Amazon. As a homeschool family, on one main income, things are tight sometimes. And I just couldn't allow them to buy a Halloween costume this year.  I broke the news to them the other night, and then they broke down crying.
At first, my mama heart hurt to stand my ground and not just say, "well, ok…we'll make it happen somehow."  But as I began thinking about it, God gave me a glimpse of the blessing it would be in the long run. You see, we've gone through tough times financially occasionally and I've often cried out to God, much like our children were crying out to me. I asked, "Why? Father, I'm trying to be obedient. I'm seeking you. Why are my prayers unanswered?"  And though I may never know why some prayers were answered with a No or a Not Yet, I know He knows what's best for us. Our heavenly Father has a different purpose for each of us. Each of us has different struggles and different temptations.  Only God knows what each of us needs and doesn't need.
It's a hard, hard lesson to learn that sometimes it's for our greater good to be told, "No, not this time."  We as parents are not doing our children any favors by giving them every little thing they ask for.  All of us know deep down when we do that, we'll reap a spoiled, ungrateful child.  But yet we still want to bless our children and if we're honest, we'll admit that we get enjoyment from their happiness. We certainly don't want to intentionally make them sad or upset.  But they need to learn, and better sooner than later, that sometimes the answer is, "No, not this time."
So, what will we do?
Well, we're having a friendly little costume competition at our house this year.  After they calmed down, I encouraged them to think outside the box, do a search on Pinterest for inspiration, and see what creative Halloween costumes they could come up with from items we already had around the house.  After we discussed this, I realized it couldn't have worked out more perfectly.  What better way to make the occasion fun, memorable, and personal. It turned out to be a great opportunity to teach the kids to be resourceful, to use their imaginations, to spend some one-on-one time with them making the Halloween costumes, and I bet they'll feel accomplished afterwards. And not only that, but they'll realize that not buying their costume this year was not the end of the world.
Who knows? This might just become a costume tradition!
What about you? Tell me your costume stories.  Hits? Fails? Comment below and tell me the funnest costume you've ever made!
Blessings,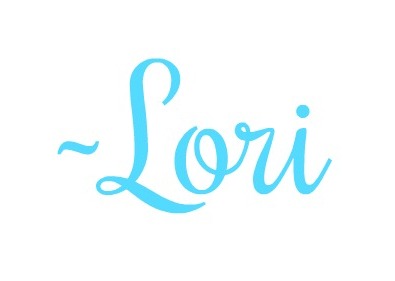 Check out some Super Cute, Personalized Trick or Treat Totes HERE!
P.S. This article and blog may contain affiliate links, which just means that when you click on and purchase through one of my links, you're helping support our family and my ability to stay at home with my children and write. Thank you so much for stopping by! 
Scripture quotations marked (NIV) are taken from the Holy Bible, New International Version®, NIV®. Copyright © 1973, 1978, 1984, 2011 by Biblica, Inc.™ Used by permission of Zondervan. All rights reserved worldwide. www.zondervan.com The "NIV" and "New International Version" are trademarks registered in the United States Patent and Trademark Office by Biblica, Inc.™