How about a little fashion inspiration for gals like me (I've been a stay at home mom for almost 12 years now and can get a little lazy when it comes to what I wear). But if you're like me, I want to feel pretty, but not break the bank. I want to look fashionable, without breaking our standards, all the while setting a modest, confident example for my kids!
If you haven't figured it out yet…I'm ALLLLLL about making this personal. Being YOU. In all areas of our lives!  God did not make us to be just like each other, yet for some reason if we're not careful, we start comparing ourselves to other people and think we have to dress just like them, act just like them, BE just like them.  Working from home, sometimes I go to networking event to get my name out there and meet new people.  Those first couple of times can be intimidating for sure! I wasn't sure if I would be welcomed in.  I envisioned a room full of corporate executives, in stilettos with bright red lipstick and all the "right looks." But what I found when I got there was a room full of women just like me. No, we weren't dressed the same and didn't look the same. But most of us were moms just trying to get our names out there and meet people. Whether we worked from home or in a brick and mortar. Whether we had stilettos on or sandals.  And that's when I felt freedom to be me and not worry about what I showed up in at the next networking event.  Yes, I wanted to look nice and presentable, but I also wanted to fit my "brand." And my personal brand is a boutique style. Casual, yet put together. Modest, comfortable, but confident and inspiring.
Let me just pause here a moment and say, I don't consider myself a vain person. If you were to stop by unannounced during the day, you'd more than likely find me in workout clothes. Because I'm at home…and they're comfortable. However, I've noticed over the years that not only do I feel better when I "get dressed" but it also effects how I carry myself with my children and how they see me. I feel just a little more adult-like, and command a little more respect from my children. I'm sure you've heard the saying, "Dress for the part." Sometimes dressing up, just makes us feel better. And for a stay at home mom who's sometimes driven to tears multiple times a week…ok, maybe a day…sometimes we just need to do this for ourselves!
So here's my Friday Fashion finds for stay at home moms like me! This outfit will be perfect for fall!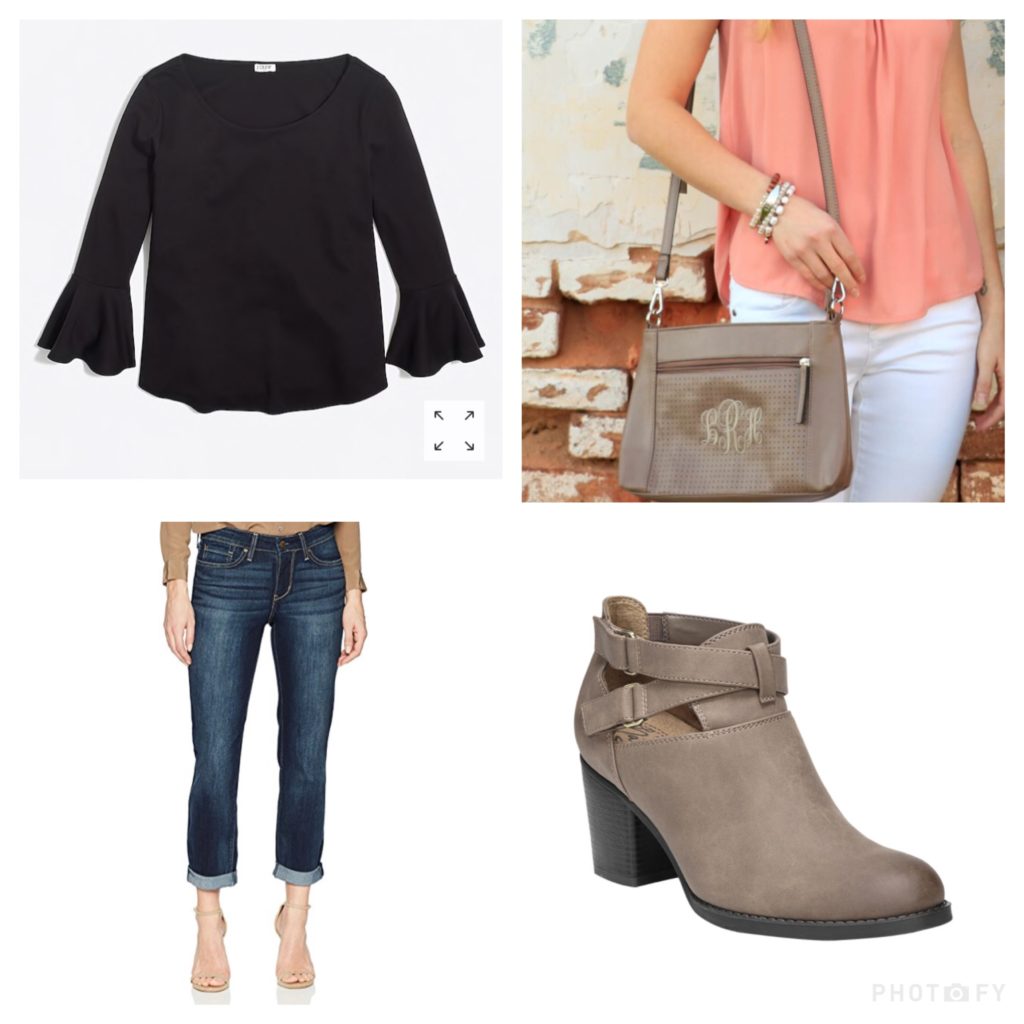 Bell-Sleeve Top from J.Crew Factory Here
Capri Levi Strauss & Co. Jeans from Amazon Here
Carly Taupe Cross Body Sling from Initial Outfitters Here
Natural Soul Ankle Boots from Stage Stores Here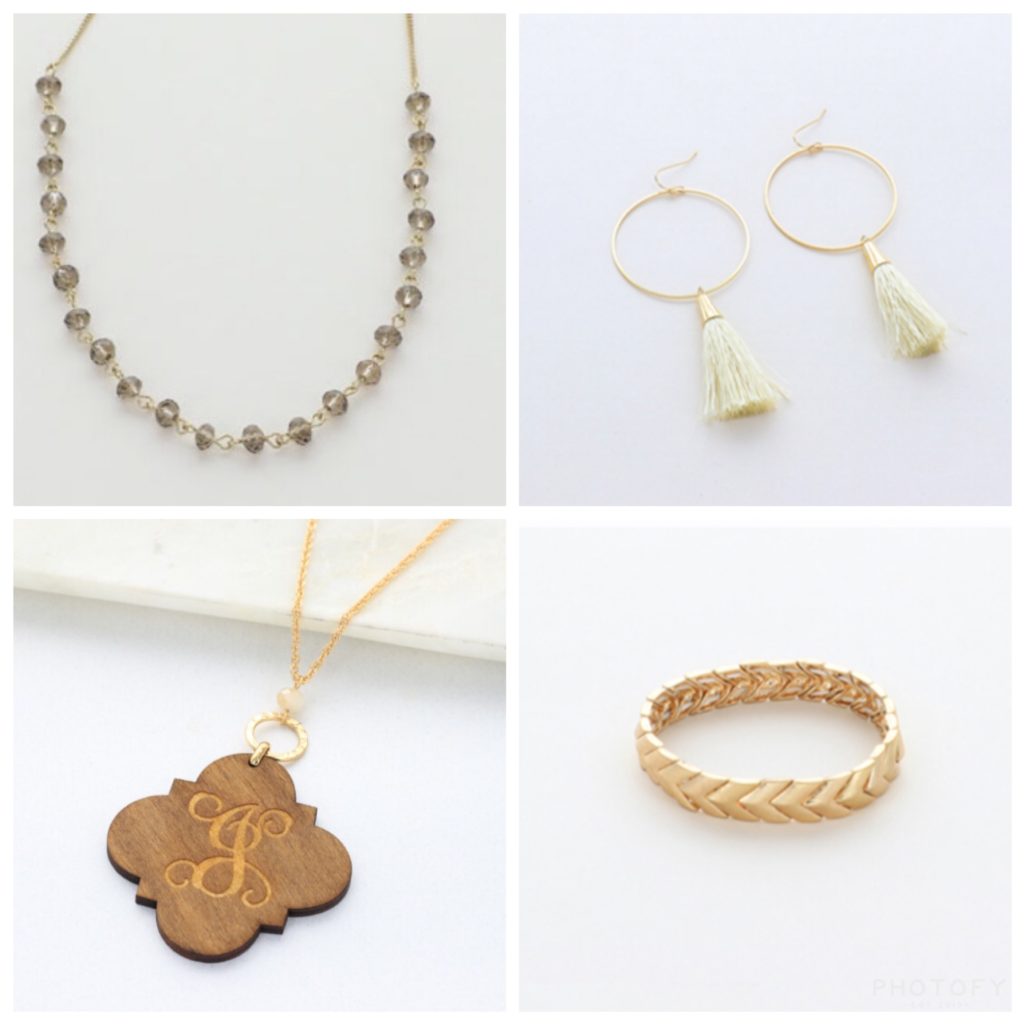 Taupe and Gold Accent Necklace Here
Brown and Gold "Wood you Mind" Initial Necklace Here
"Hanging by a Thread" Tassel Earrings Here
On Point Goldtone Bracelet Here
(Update 1/22/2022- Some of these items may not be available anymore, but you can peruse similar items HERE!)
I just love all these items! This outfit is perfect for errands, Bible study, football games, networking, or date night this Fall. I hope you get some inspiration from it and give yourself a little pick-me-up by getting up and getting dressed! You'll feel better and look pretty cute too! But be yourself!  Find a style that makes you feel good and add a few accessories to make it pop!  Go ahead and subscribe to the blog so you'll get the next Fashion Friday Inspiration post! Then come on over to my Facebook page Here and post a selfie of your Friday Fashion and your smile in the comments!  Thanks for stopping by today! Hope you have a blessed weekend!
Blessings,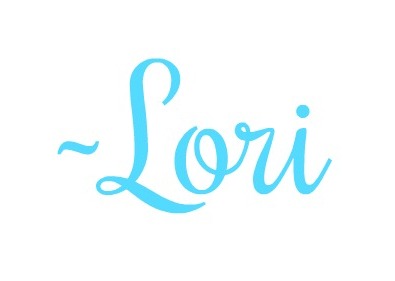 P.S. This article and blog may contain affiliate links, which just means that when you click on and purchase through one of my links, you're helping support our family and my ability to stay at home with my children and write. Thank you so much for stopping by!