Mama, read this book review if you are looking for a devotional book for your quiet time! Sit down with a cup of coffee or tea, and let me tell you about this book I recently finished.  My good friend over at Renaissance Mama introduced me to this gem this past year.  I'm so glad she did! If you're wanting to know God better, this is the book for you!
When you first look at this book, you may be tempted to think, "eh…" It's not one of the latest books by the newest blogging or instragram theologian. But don't be fooled.  I actually long to read more of the "older books" and see what wisdom I can glean from generations before us.
"Ask the former generation and find out what their ancestors learned.."
Job 8:8 (NIV)
Short Chapters
One of the first things you'll notice about this book as a busy woman is the short chapters! Thank you Bob! This makes it super easy to read one while you're in the bathroom, or right before bed, or first thing in the morning after your Bible reading. Most chapters are just 3-4 pages.  Sorge gets to the point, gives examples from his life, and implores us to seek that secret time with God for the reasons he lays out.
Easy to Read, Wealth of Knowledge
If you've ever picked up some of the early Christian writings, you know reading through them you will encounter droves of wisdom…if you can actually read them!  I've picked up many to never finish them because they were too wordy and cluttered.  That's not what you'll find in Secrets of the Secret Place.  However, Sorge's writing is like he had the lay person in mind, yet it's packed with deep thoughts and truths, based on scripture. You'll want a highlighter and a pencil!
Packed with Purpose
Some parts may be convicting, but mostly this book encourages.  You know how when you're around someone doing something inspiring, you ….well, get inspired and want to join them? Well, Bob Sorge inspires. He lays before readers 52 secrets (chapters) that you may have never realized you would encounter in your devoted time to God. By far, my favorite was the last secret, The Secret of Union with God.  He says, "There is a profound cry, deep in the heart of man, for a heart connection with God. You were created to abide in Christ. It is this cry for intimacy with God that has driven you to read this book."
Yes!  We all have an emptiness inside us, a yearning to know and be known.  We try to fill it with human relationships that only fall short. Even the most intimate of relationships, that of a husband and wife, still don't measure up to the union with God we subconsciously or consciously desire.
Speaks to your Situation
No matter what you're going through right now, there will be parts of this book that speak life and wisdom into that situation. You will learn something, whether you are on the mountaintop and are praising God for the goodness He's given you, or you're in a valley and you are desperate to hear from Him.  Therefore, I highly recommend reading this book regularly.  52 short chapters. That equals just one per week with several breaks for holidays to read through this book once a year. Or read two chapters per week and read it twice a year.  Paired with your daily Bible reading, you're sure to come to know God better and discover hidden secrets in your secret place with Him.  Secrets of the Secret Place is a great tool for any Christian wanting to connect with God on a deeper level.
You can check out more reviews and have it sent to you in two days here on Amazon!
If you get the book or have read it, be sure to come back and share your favorite parts or something you learned from it!
Blessings,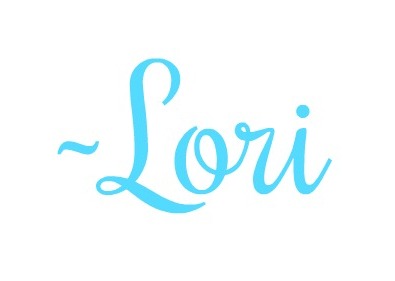 P.S. This article and blog may contain affiliate links, which just means that when you click on and purchase through one of my links, you're helping support our family and my ability to stay at home with my children and write. Thank you so much for stopping by! 
Scripture quotations marked (NIV) are taken from the Holy Bible, New International Version®, NIV®. Copyright © 1973, 1978, 1984, 2011 by Biblica, Inc.™ Used by permission of Zondervan. All rights reserved worldwide. www.zondervan.comThe "NIV" and "New International Version" are trademarks registered in the United States Patent and Trademark Office by Biblica, Inc.™