Two years ago, I started participating in the Essential Rewards program through Young Living Essential Oils.  I started using essential oils and I've been a wholesale member since 2014, but just didn't think we could afford to order something every month. However, as I began to use more and more holistic and natural health care, I began ordering more and more essential oils.  And my sweet friend Stephanie took the time to explain the Essential Rewards program to me.  I realized that I hadn't fully understood it and ordering essential oils every month was something that would benefit our family.
Essential Rewards program in a Nutshell
Let me see if I can sum it up for you!  You commit to ordering at least 50 PV per month. This equals approximately $50 per month. You earn Reward Points for buying. Months 1-6, you earn 10% of your purchases back. So if you buy $50, you earn $5 in points back! Then in months 7-12 you earn 15% back. Then in months 13+ you earn 20% back!  This is ON TOP of the Wholesale member discount you already get! Woohoo! You also get free gifts for reaching certain spending levels or for being a part of the Essential Rewards program for certain amounts of time.  For instance, I just reached the two-year mark and I'm getting a free bottle of Loyalty blend! Thank you Young Living!
What I'm Ordering this Month
I have a simple method for remembering to update my order each month.  Whenever I get my shipment in from the last month (usually a week or so after the order processes), I put my items away and immediately log in to the website and update my order for the next month.  I keep a list on my phone of things I want to try.  If I need to replenish something I'm out of, I add those and if there's any room left before reaching the 50 PV, then I pull items from my ongoing list of things I'd like to try.
This month, I'm order Peace & Calming and JuvaTone Tablets.
Why I'm Ordering these Essential Oil Items
I'm ordering Peace & Calming because I ran out and this is an essential essential oil at our house.  I diffuse this blend almost every night as we're getting ready for bed and going to bed.  It has a mix of Tangerine, Ylang Ylang, Blue Tansy, Orange, and Patchouli in it.  It helps create a soothing and relaxing environment for rest. It does have a strong aroma, so one drop is usually enough for us.  My husband actually asks for it some nights!  If I am under a lot of stress, this helps me calm down and get a good nights sleep. Sleep is so important for our bodies and brains. I heard recently on a dementia webinar about how our brains detox when we're sleeping.  We need a sound sleep in order to keep our brains strong and healthy!* I'll save about $11 on Peace & Calming being a wholesale member. And I'll get back 20% in Essential Rewards which will be about $7 in points!
I'm also ordering JuvaTone Tablets this month.  For the last few months I've been researching the detoxification pathways of our bodies, because I started having some health issues involving these pathways.  It's very important, I've learned, that you do detoxification in a certain order.  If you jump to a whole body detox, but your liver is congested or your lymphatic system is congested, you could wind up causing more harm than good.  I am not a doctor, please do your own research.  I highly recommend the podcasts and articles on Dr. Jay Davidson's website.  He also has a great book called 5 Steps to Restoring Health Protocol. Make sure you consult your health care practitioner before you start a detoxification program.
I've been working on this these past few months, and I decided that JuvaTone would be a great addition to my efforts.  It has a blend of ingredients and essential oils designed to help support healthy liver function.*  I'll save about $12 on this being a wholesale member. Plus I'll get 20% back in Essential Reward points I can use to order other items when I'm ready! That's $7.35 in points I'll get back!
If you're ready to explore Essential Oils, you can be sure you're getting the purest oils Here.  And if you're ready to jump into the best value, by joining Essential Rewards, you can do that here and send me a message so I can walk you through any questions you may have.  Be sure to use Sponsor and Enroller ID #1849636.
If you're an Essential Oil enthusiast, what are you ordering this month?  Share you're favorites with us!
Blessings,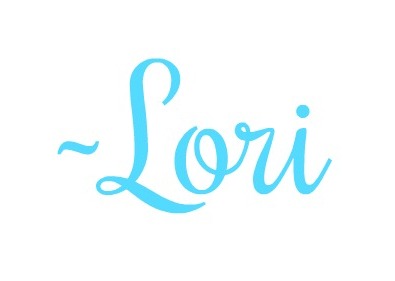 P.S. This article and blog may contain affiliate links, which just means that when you click on and purchase through one of my links, you're helping support our family and my ability to stay at home with my children and write. Thank you so much for stopping by! 
* These statements have not been evaluated by the Food and Drug Administration. Make Things Personal nor Young Living products are not intended to diagnose, treat, cure, or prevent any disease.